Kylie Minogue's I Just Can't You Outta My Head Video is like a techno world with future related things and places in it. Everything looks like it came out of a techno style world, everything colorful, cool looking and really rare looking. The video and the techno world in it makes you want dance and sing along and get in the feeling of the video and the techno world that you're watching when you're watching the video. It's exicting and fun to watch it over and over and like the song said's you just can't get the song out of your head.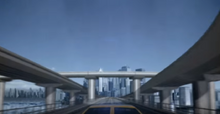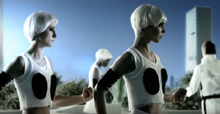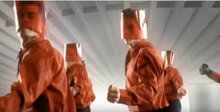 Ad blocker interference detected!
Wikia is a free-to-use site that makes money from advertising. We have a modified experience for viewers using ad blockers

Wikia is not accessible if you've made further modifications. Remove the custom ad blocker rule(s) and the page will load as expected.